♀ Riera Evilina
"Alice"
Date of birth: October 30, 2015
(IntCh. Putjade Painted Apache x GrCh. Riera Cezarina)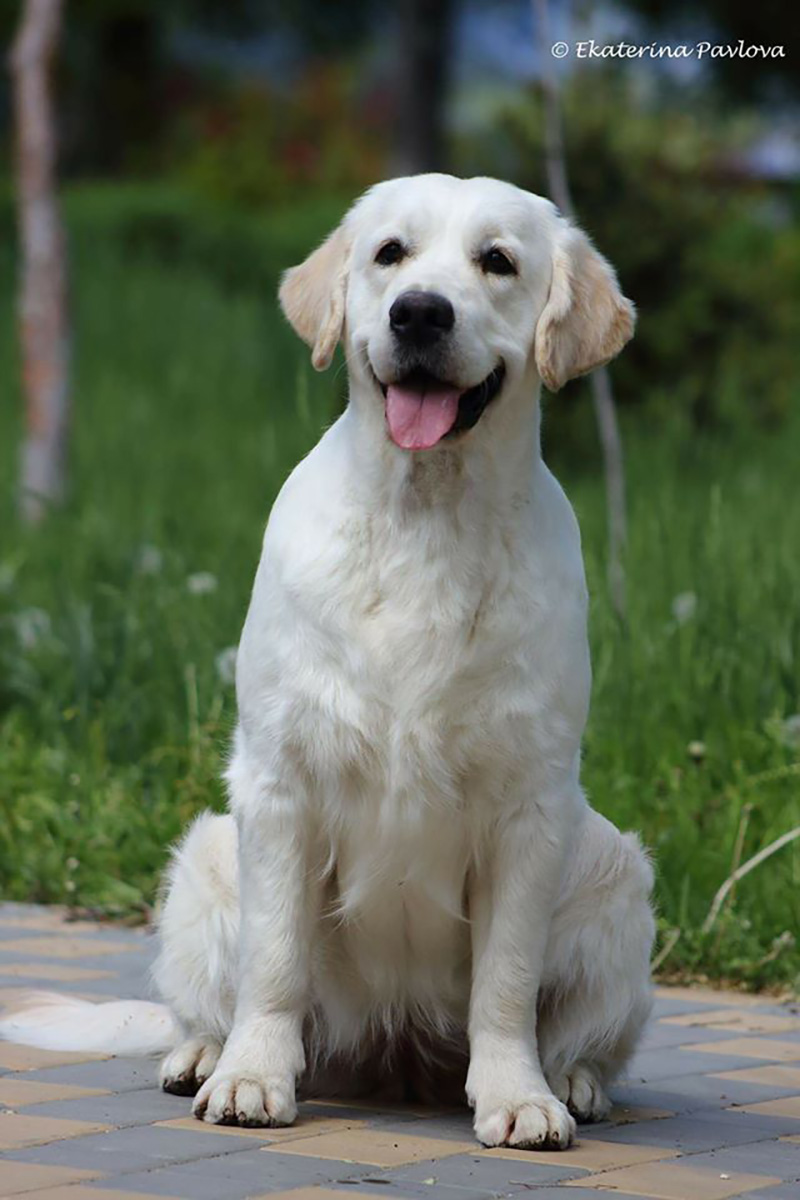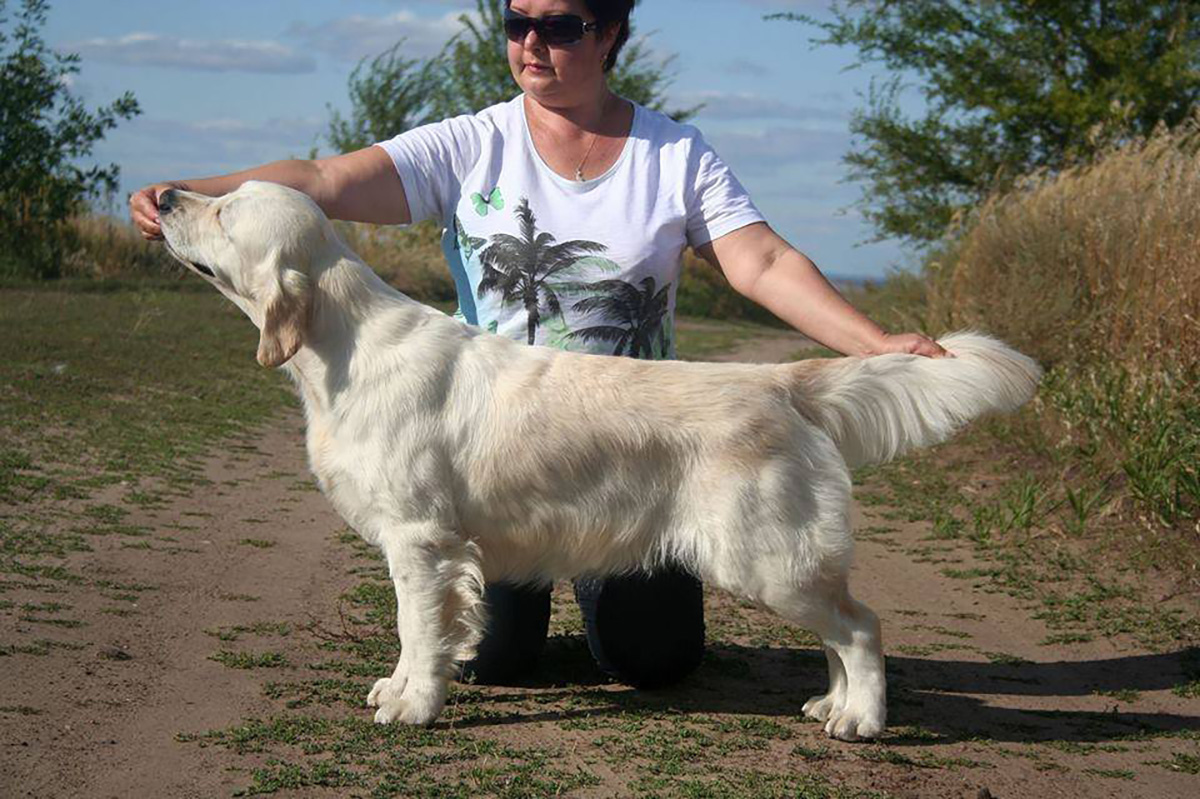 Alice is a young harmonious female with strong bones, beautiful head, excellent thick coat and excellent temperament. She is also very affectionate and touching mother. Alice is the eldest daughter of Riera Cezarina.
Титулы
Alice is a successful show-dog, her titles are:
Junior Champion of Russia
Junior Champion of the National Club of Breed
Champion of Russia
Champion of RKF
Champion of the National Club of Breed
Grand Champion of Russia
Interchampion Candidate (1 х САСIB, R.CACIB)
Class Winner at The International Dog Show "EURASIA-2 2017" (R.CACIB)
Health
Alice is free from hips and elbows' dysplasia, this officially proofs international certificate from RKF: HD-A, ED-0
She is also free from genetic diseases of eyes and ichthyosis: GR_PRA1 — clear, GR_PRA2 — carrier, ICT_A – carrier.
Pedigree
I
II
III

Интерчемпион, Чемпион России, Чемпион Чехии, Чемпион Евразии-2017, Чемпион НКП, Гранд Чемпион России, Юный Чемпион России, Юный Чемпион НКП

PUTJADE PAINTED APACHE

Чемпион Англии

PUTJADE PAJAZZO

Чемпион Швеции

FLOPRYM RIVALDO

PUTJADE PAINT THE TOWN RED

Чемпион Норвегии

ILLEYHALL LILLY ROSE

THORNYWAIT ONE STEP BEYOND PUTJADE

ILLEYHALL INNOVATION
Интерчемпион, Юный Чемпион России, Юный Чемпион НКП, Чемпион России, Чемпион НКП, 3хЧемпион РКФ, Гранд Чемпион России
Crufts Qualification 2014RIERA CEZARINA
Чемпион Европы-2015, Интерчемпион, Чемпион Дании, Германии, VDH, Швеции, Норвегии, Люксембурга, Голландии, Чемпион Скандинавии, Юный Чемпион Голландии, Германии, Люксембурга, VDH

MAJIK TRUTH OR DARE

Интерчемпион, Чемпион Дании, Швеции, Литвы, Латвии

MAJIK FINDERS KEEPERS

MAJIK VISSI D'ARTE

Интерчемпион, Гранд Чемпион России, Чемпион России, Литвы, Эстонии, Чехии, Беларуси, Чемпион НКП, Чемпион РКФ, Юный Чемпион России, Юный Чемпион НКП

RIERA NICOL GRANDE

Мультичемпион, Чемпион России, Литвы, Болгарии, Македонии, Беларуси, Чемпион НКП, Гранд Чемпион России, Юный Чемпион России, Беларуси, Юный Чемпион НКП

CHRISTOPHER DU BOIS DE LA RAYERE

Интерчемпион, Мультичемпион, Чемпион России, Чемпион Беларуси, Чемпион Литвы, Чемпион Латвии, Чемпион Балтии, 4xЧемпион НКП, 3xЧемпион РКФ, Гранд Чемпион России, Гранд Чемпион Беларуси

MON SOLEI LARUSH FEERI
Gallery
back