Puppies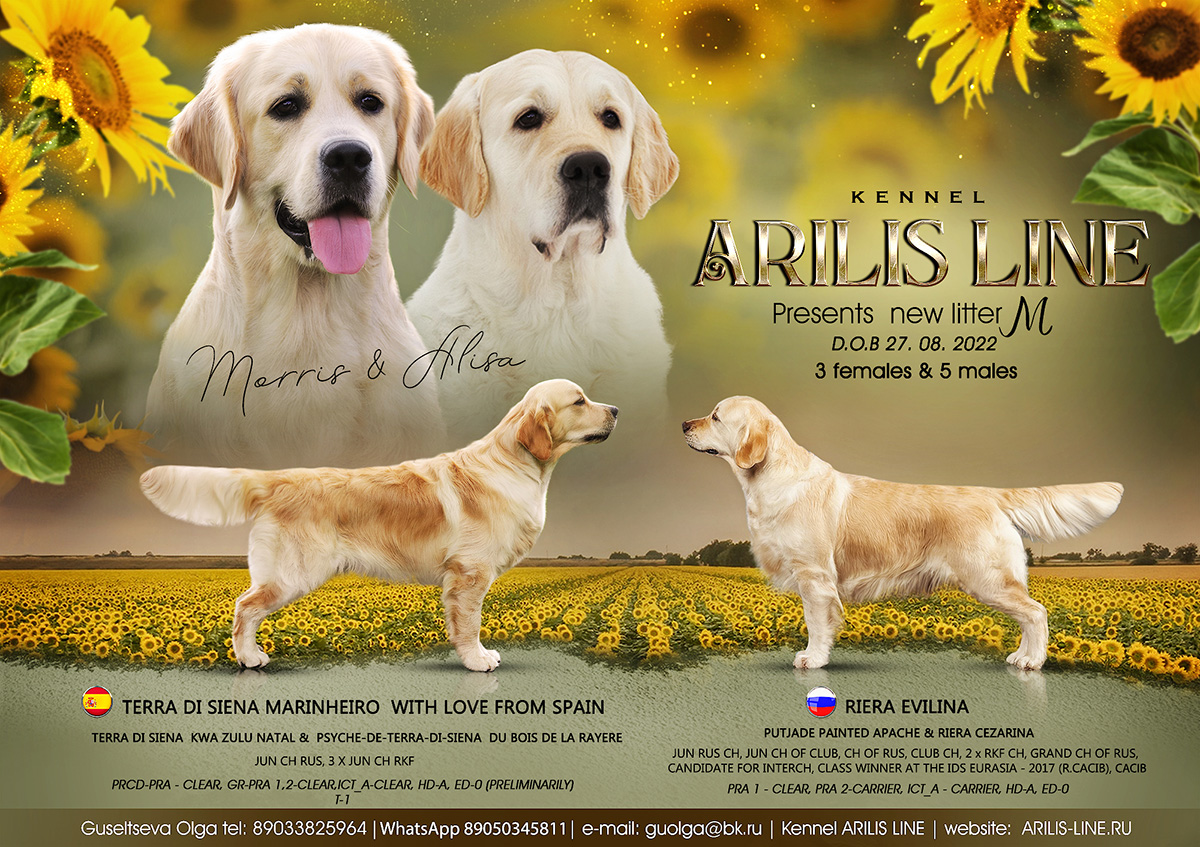 ARILIS LINE "Morris & Alisa"
Date of birth: August 27, 2022
Sire: JCH Terra Di Siena Marinheiro With Love From Spain
Dam: GR CH Riera Evilina
There are 5 boys and 3 girls in litter.
More info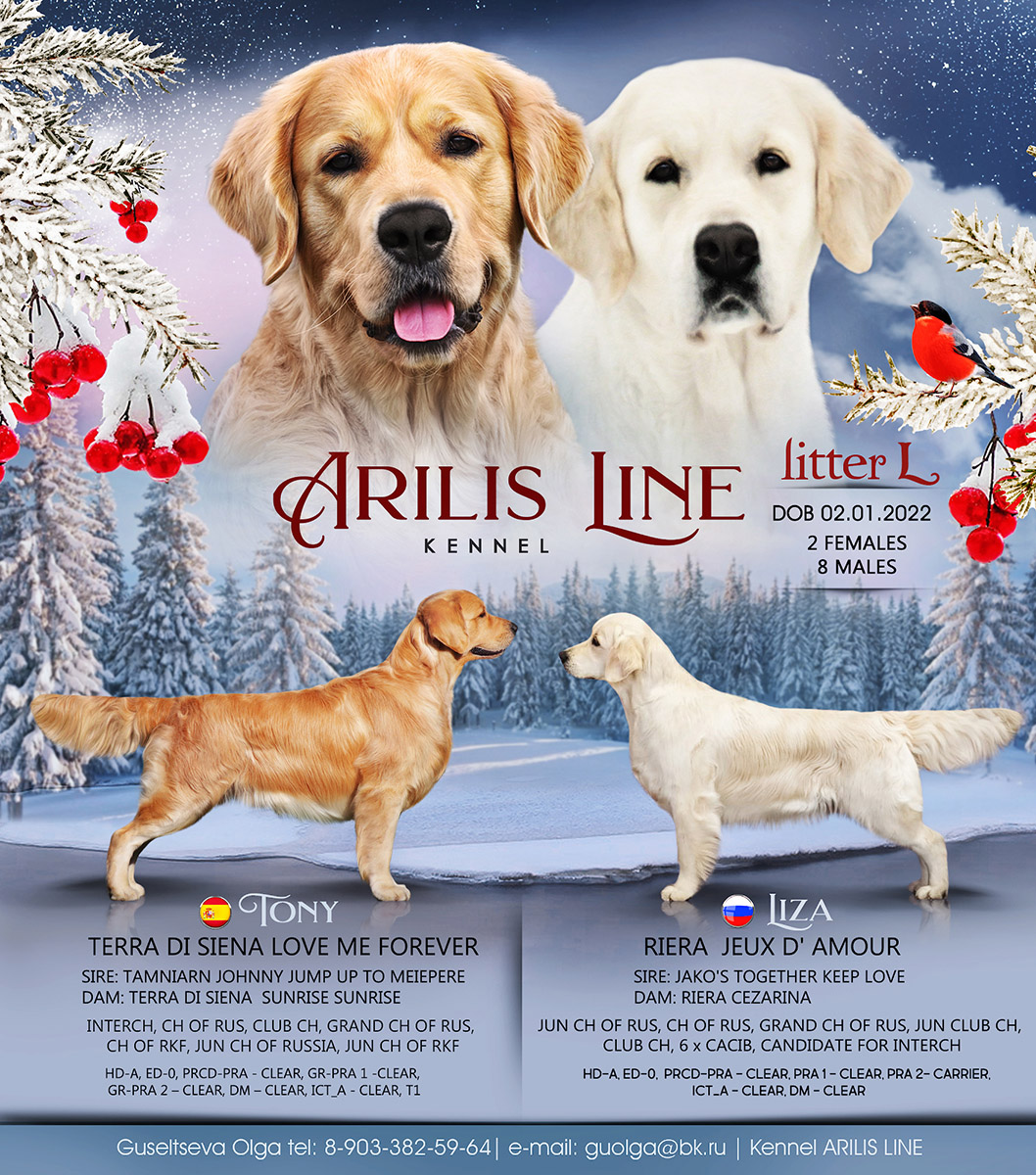 ARILIS LINE "Tony & Liza"
Date of birth: January 2, 2022
Sire: INT CH Terra di Siena Love Me Forever
Dam: GR CH Riera Jeux d'Amour
There are 8 boys and 2 girls in litter.
More info
In "Arilis Line" kennel we are working on our breeding program aiming to breed top-level and super-quality Golden Retrievers. That's why we choose only healthy parents for our puppies — free from hips and elbows' dysplasia and eyes' faults.
Future parents should conform to all our rigorous requirements, including beauty, temperament and health.
Our puppies are growing and developing in the family at least for two months, surrounded by love and care. We feed them with super-premium dog food and supplements, conforming to their age.
All litters are registered in the RKF (Russian Kynological Federation).
By the time when puppies are ready to move to their new owners, they have:
a puppy card (a certificate of birth) for changing to the pedigree;
a veterinary passport with vaccination marks;
a booklet with suggestions and recommendations;
and, of course, presents from the breeder — toys, dog food, leash and collar
back