Home
Welcome to the kennel site of Golden Retrievers "Arilis Line"!
Golden Retrievers are really and truly amazing: they are cheerful, dynamic, prepossessing and able to overlook beginners' mistakes! The benevolent expression of these dogs speaks for itself. It is no great surprise that in the whole world nowadays a Golden Retriever is one of the best family dogs, ready to adapt to almost any mode of life.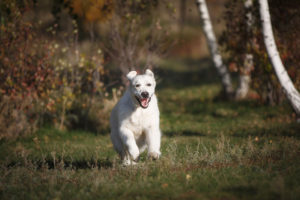 If you want to find a friend who is:
inconceivably beautiful,
armed with joyful and easy-going temperament with no signs of aggression,
smooth-tempered and reliable with everybody,
perfectly getting on well with children,
able to get along with another animals,
always playing to his owner,
easily tamed to any training,
a Golden Retriever is most certainly for you!
In our professional kennel of Golden Retrievers we have already been breeding these dogs for a long time. In this work we carefully choose partners for mating, paying particular attention to the breed's conformation and the health of future parents.
Graduates of our kennel "Arilis Line" have successfully been shown at dog shows of different ranks whether in Russia or abroad. Continually they've becoming winners and champions of the breed under the judgment of the keenest experts from the whole world!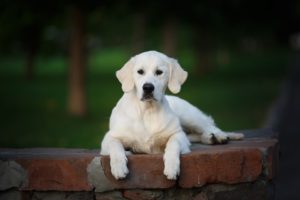 We provide all owners of Golden Retrievers from "Arilis Line" kennel with comprehensive support: conduct detailed consultations on upbringing and training of a puppy, assist in composing proper and balanced ration for your dog, offer services of professional groomers and handlers, if owners have a wish to participate in dog shows.
We faithfully appreciate your trust, and therefore acquiring a puppy in our kennel you may rest assured in making a right choice. On our part we are always ready to consider any of your preferences and to choose for you the best puppy with good health and excellent pedigree, which will certainly be your true friend to be proud of.
Our kennel of Golden Retrievers is located in Saratov (Russia). We deliver puppies to any city of the world.
Sincerely, Olga Guseltseva, the breeder.
back